About Who We Are
Whether you need to wash, blast, deburr, paint, spray, cure, or remove dust and debris, we can help find and provide information about the right equipment. Simply, we make your parts look awesome!
We offer automated parts finishing equipment & systems to increase throughput, cut labor costs, reduce rejects, provide cleaner air, and show a return on investment.
Common finishing problems we solve:
Quality and reject issues of finished parts
Excessive labor used for parts finishing
Handling more production volume with outdated equipment
Why Blast & Wash Systems?
Our team's experience excels in giving customers quick responses, cost effective solutions, and we collaborate with the best minds in parts finishing!
Automated finishing equipment to:
Reduce labor costs
Increase productivity & throughput
Work in lean manufacturing cells
Give better value finishing systems and ROI results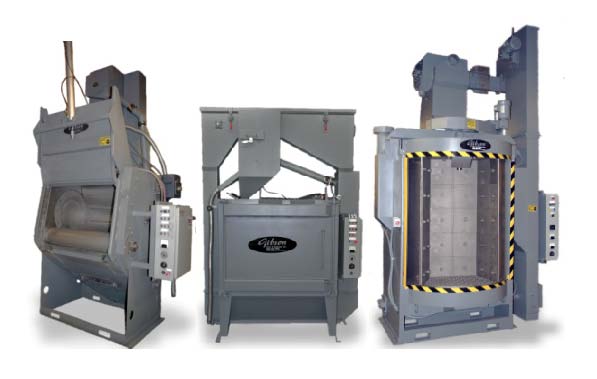 New in 2017: Integration of engineering services with automated equipment.
Wash

Deburr

Clean

Wet Blast

Dry Blast

Powder Coat

Anneal

Degrease
Shot Peen

Descale

Polish

Part Cure

Passivate

Immersion Wash

Spray Wash
Surface prep

Air Blast

Wheel Blast

E-Coat

Heat Treat

Phosphate Wash

Ultrasonically Clean
Process Equipment for Finishing
Source Capture Of:
Weld Smoke

Exhaust Fumes

Oil Mist

Odor

Grinding Debris

Blast Dust/span>

Paint Spray

Wood Dust

Pharmaceutical Powders

Dust from packaging fillers
Ovens For:
Paint Curing

Heat Treating

Convection

Pass Through
Booths / Rooms For:
Spray Paint

Welding

Environmental Spray

Adhesive Odor

Blast

Wash

Grinding
Inline Systems For:
Blast

Phosphate

Wash

Passivate

Paint

Powder Coat

Cure

E-coat

Heated Dry
Alfred University
Ametek
Amphenol Aerospace
Associated Spring
Atlas Copco
Berry Plastics
Camerota Trucks
Corning GW
Doncasters
Dresser-Rand
Eaton Corporation
Elyria Foundry
Firth Rixon
G A Braun
GE Healthcare
General Die Casters
GKN St Mary's
Gorbel Cranes
Hilliard Corporation
Hitachi Automotive
ITT Gould
Lockheed Martin
Magellan Aerospace
McGard Security Devices
Midstate Spring
New York Power Authority
Outdoor Group
Pace Industries
Palmer Foundry
Pentair/Tyco Valves
Saint Gobain
Savage Arms
Sturm Ruger
Silvex Surface Technology
Swarvorski
Tell Tool / Cadence Aerospace
Waucapa Foundry
Zildjian Cymbal
Our local markets are specially focused in Rochester, Elmira, Buffalo, & Syracuse NY.
We also service customers throughout Massachusetts, Vermont, New Hampshire, Connecticut, Maine, Rhode Island, New York, Pennsylvania, Ohio, Delaware, Virginia, North Carolina, Maryland and New Jersey.
Dylan Knox
NY / NJ / VT Territory Manager
Bryan McCormack
New England Territory Manager
Mel Nye
National Sales Manager