VH4000 Wet Blast System with Robotic Arm
Vapor Honing Technologies, Stainless Steel complete
Features:
Very low hours
30″ Turntable
220v Single Phase
Immersion Heater (On/Off Switch)
2 Stage Filtration System
Quick Connect Clean Out
Closed Loop
Density Meter
Hour Meter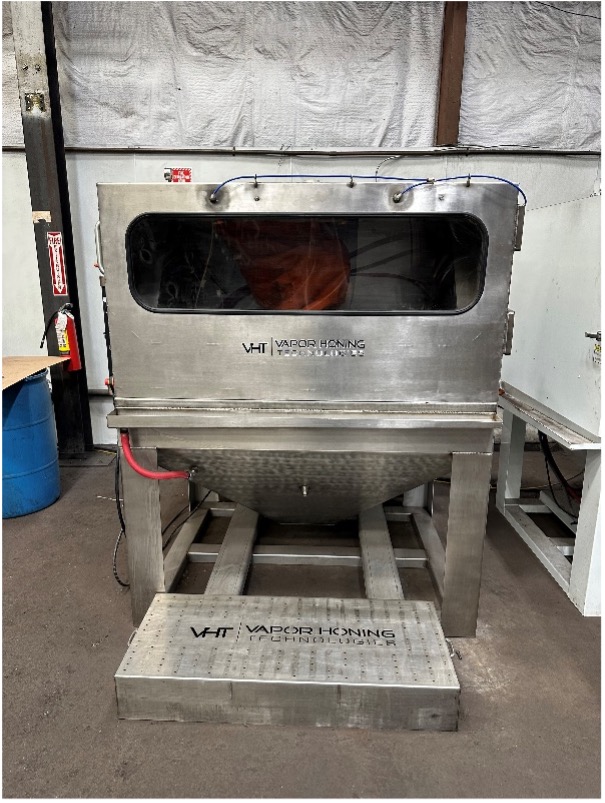 60″ W x 48″D x 38″H
Total machine footprint 60″w x 50″d x 7'H
Durable Stainless Steel 12ga construction
Waterproof LED lights for better workspace visibility
GFCI Protection Hardwired into main power line
High-volume pump with overload protection
Pump agitation for greater slurry mixing and cleaning effect
Production Blast Gun with boron carbide insert
80-90 PSI @ 18-20 CFM
30 gallons of water and 42lbs of abrasive media needed to charge machine
Robot Aubo Model i5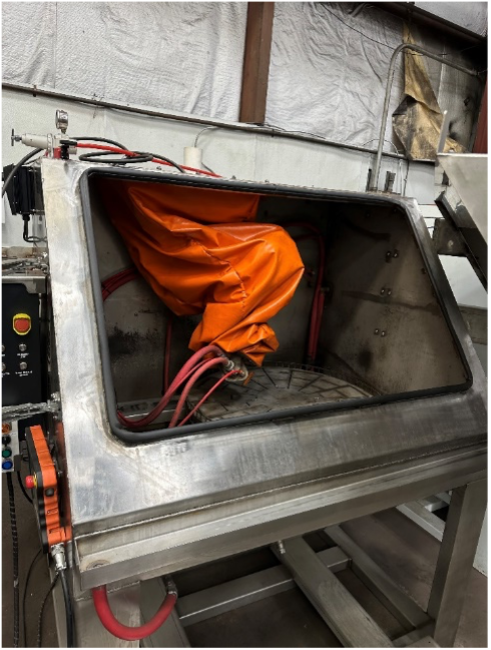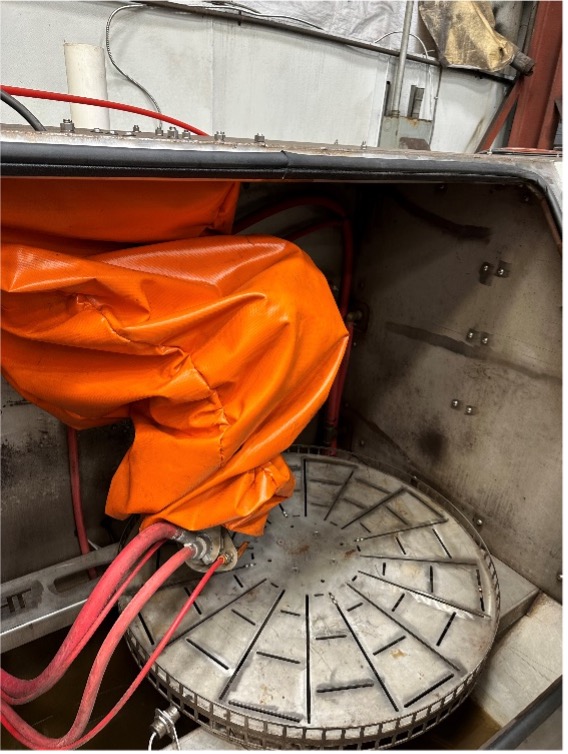 Purchasing:
For price inquiries, contact Blast & Wash Systems
As-is, where-is. Southern New Jersey, Buyer responsible for the freight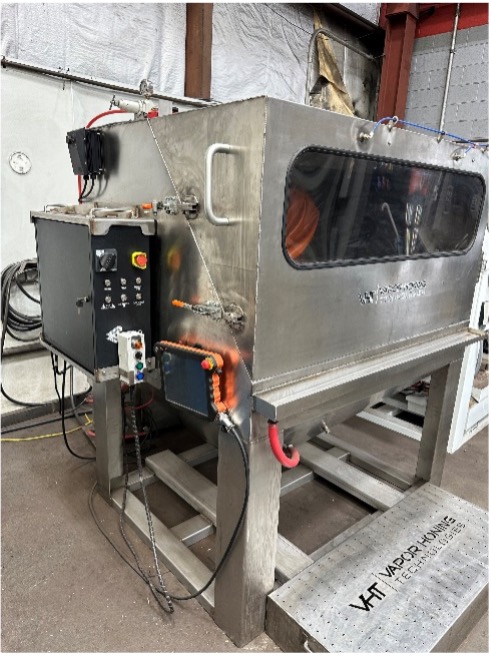 Demo and Used Equipment Disclaimer
 The goods described herein as "Demo" or " Used" are offered "as is", "where is" unless otherwise noted.
 Blast & Wash Systems (designated herein "seller") makes no warranties of any kind whatever, expressed or implied, or merchant-ability and fitness for a purpose.  All specifications and description of said goods are approximate only.  It is the Buyers responsibility to inspect the goods and ascertain if the specifications, description and condition of the goods conform to Buyer's requirements.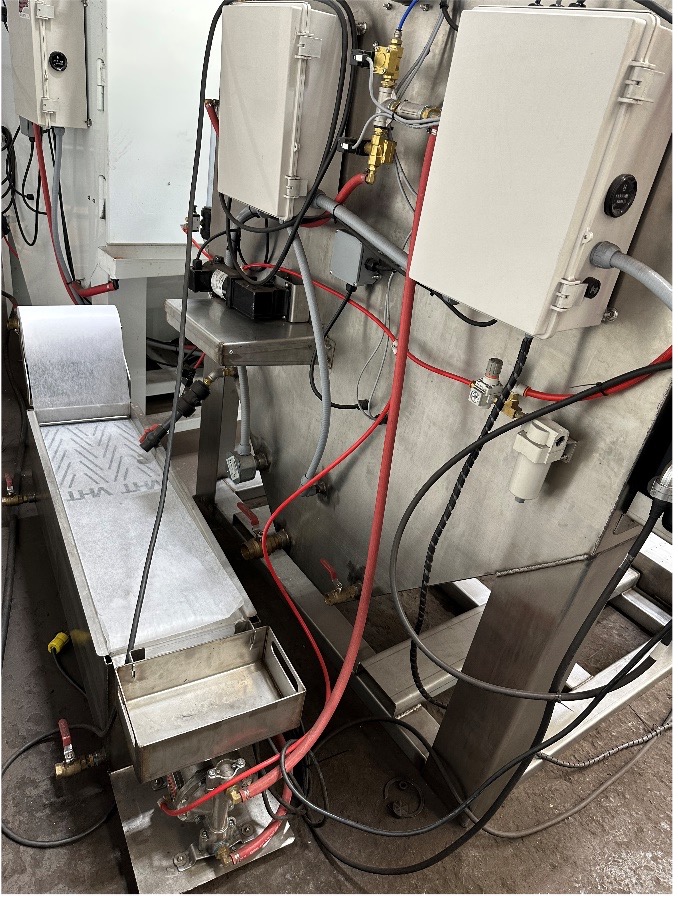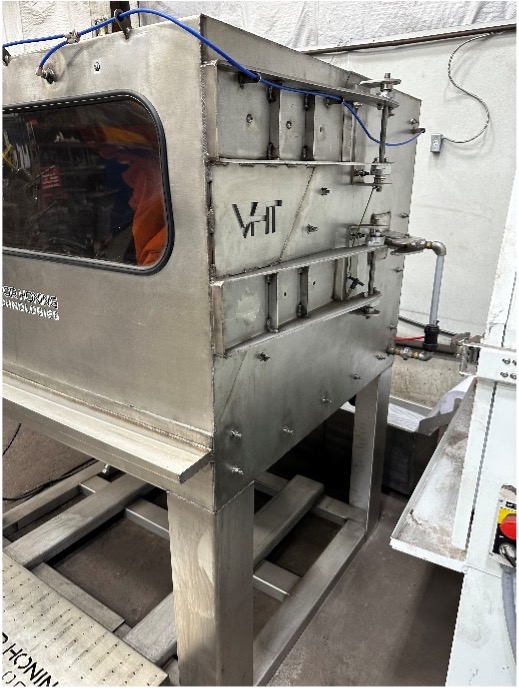 Machine use and safety
Buyer acknowledges that the goods described herein as "demo" or "used" equipment are neither designed nor manufactured by the seller. Seller has no knowledge of, or control over the prior use or misuse of said goods, nor does the Seller have knowledge or control over the future application of these goods by the Buyer.  It is the Buyer's (user's) responsibility to provide proper safety devices, equipment and instructions for any use and to take all necessary steps to conform to all federal, state or local government safety standards including OSHA.
Indemnification
Buyer agrees to indemnify, hold harmless and defend Seller of and from all claims, liabilities and damages from any accidents or other incidents involving the goods described herein.