Air Blast Equipment & Supplies
Quality at any level blast system – from hobbyist to industrial system for 24 hour operation.

Economy systems

Light duty industrial

Industrial hand cabinets

Tumble blast systems

Rotary turntable blast

Pass through blast systems
Cube blast cabinets with track/cart

Automated Index air blast systems

Adder air blast systems for high volume

Blast Rooms 

Variety of custom-made systems
Blast-it-All cabinets are built to last – heavy duty for your manufacturing process in either suction or pressure blast systems. There are a wide range of standard sizes as well as a custom system made to your specifications. A five-year warranty is also available!
Suction systems, which rely on a venturi effect to draw media from the storage hopper, offer the enticements of lower capital costs and easier deployment of multiple blast guns.
Pressure systems apply compressor power all the way from the media storage hopper to the nozzle outlet, resulting in faster work, more precise control at both high and low pressures and, in many applications, more efficient use of compressed air than is possible with suction systems.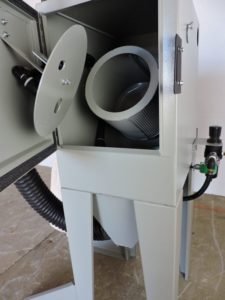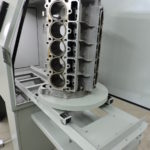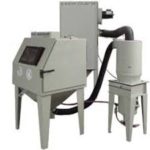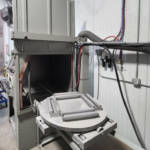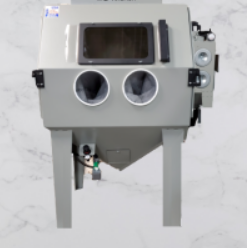 Manual Station in Blast Rooms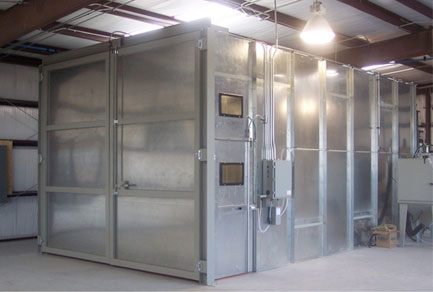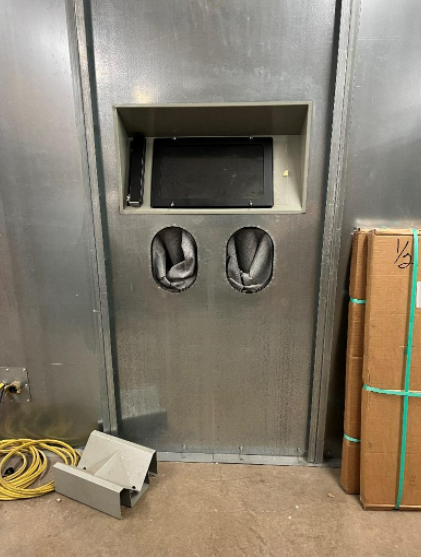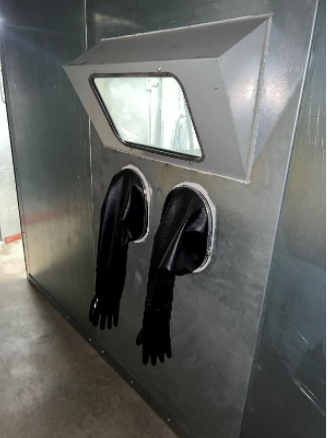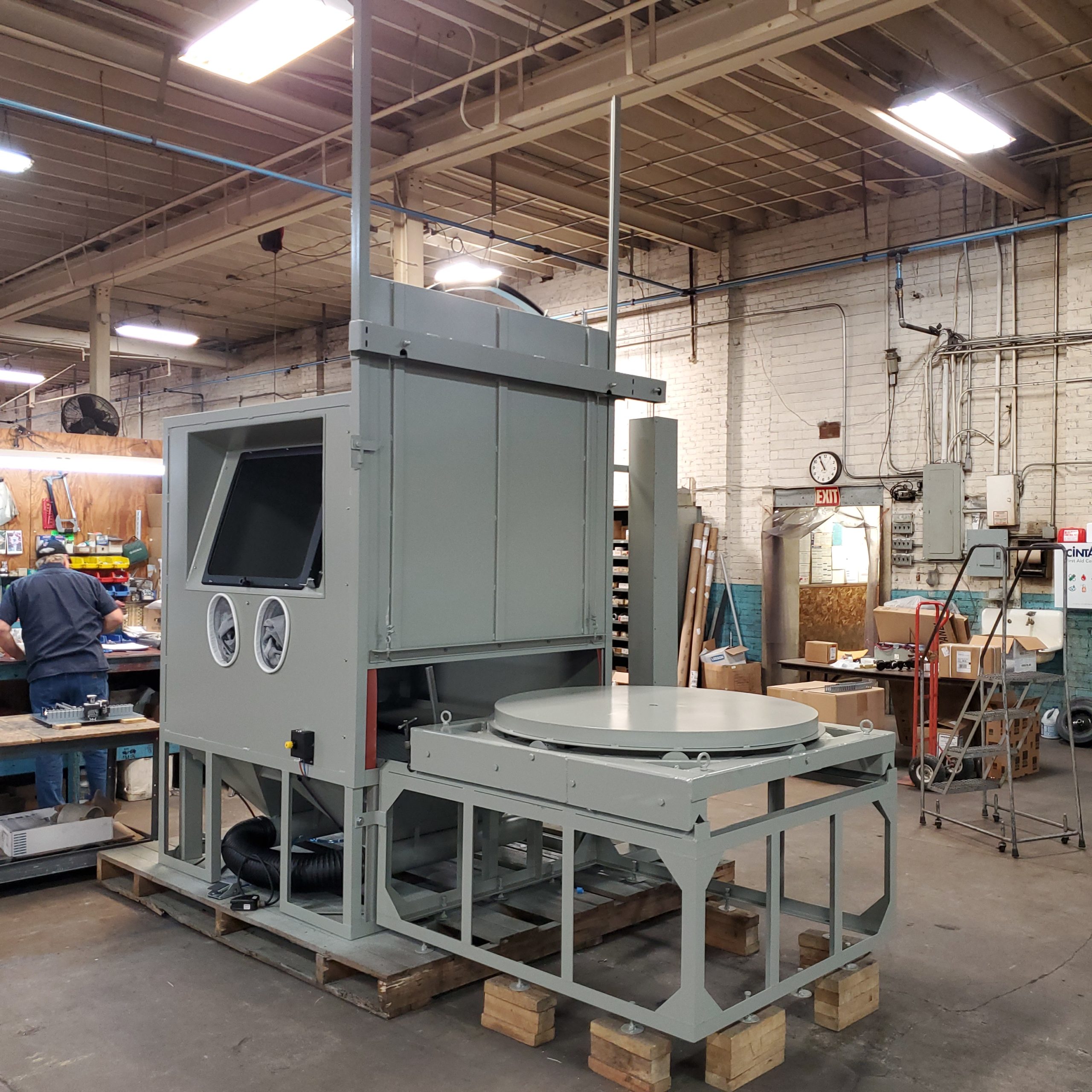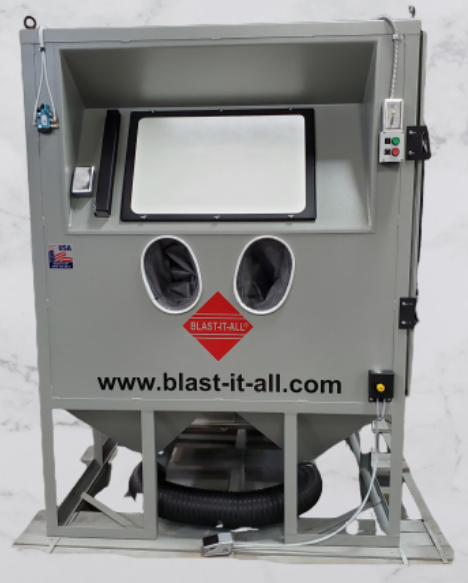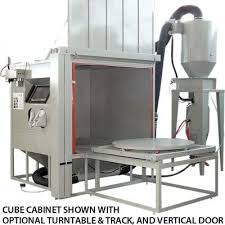 Automated Index Blast System
Automated Conveyor Blast System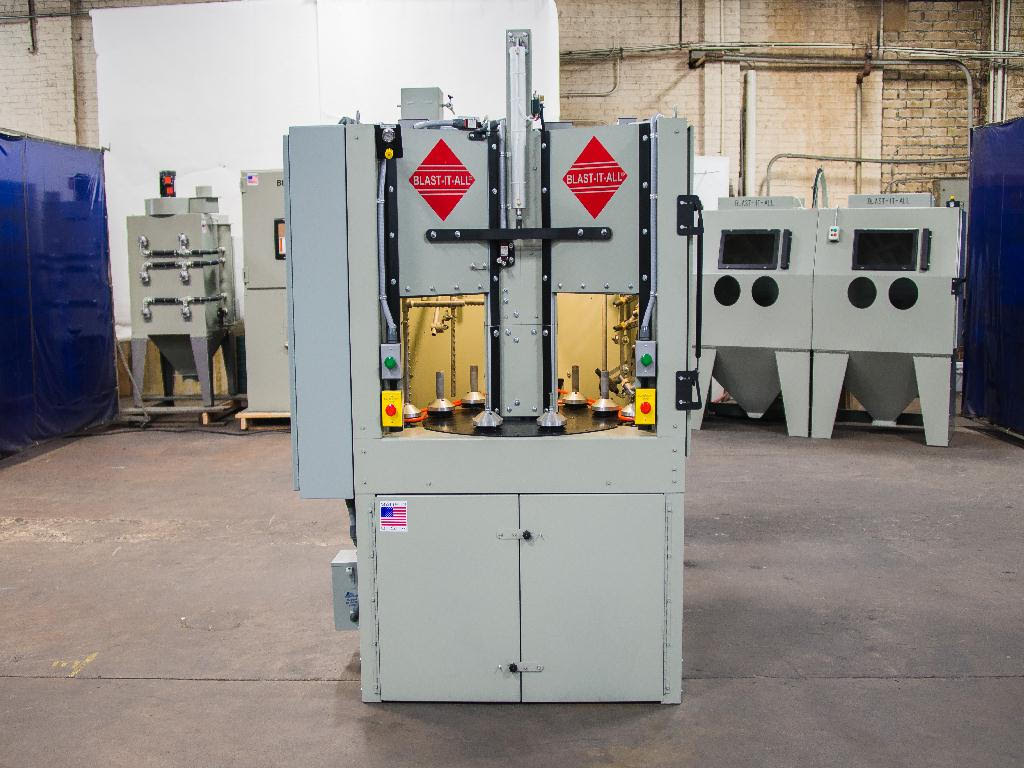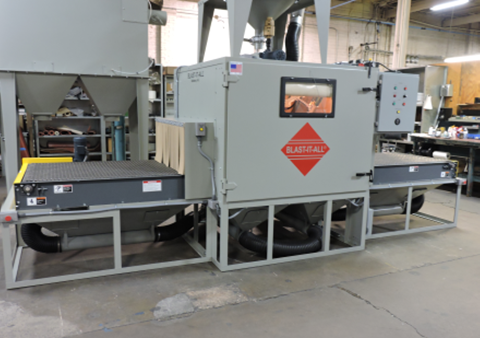 Automated Adder for High Volume Blast