Blast It All ITT-30
Indexing Turn Table. New Equipment. Sale price $75k – $125k.
This new model is a dual room abrasive machine. One side is a blast room, the other is a blow-off room. This is a high end piece of equipment designed for continuous operation.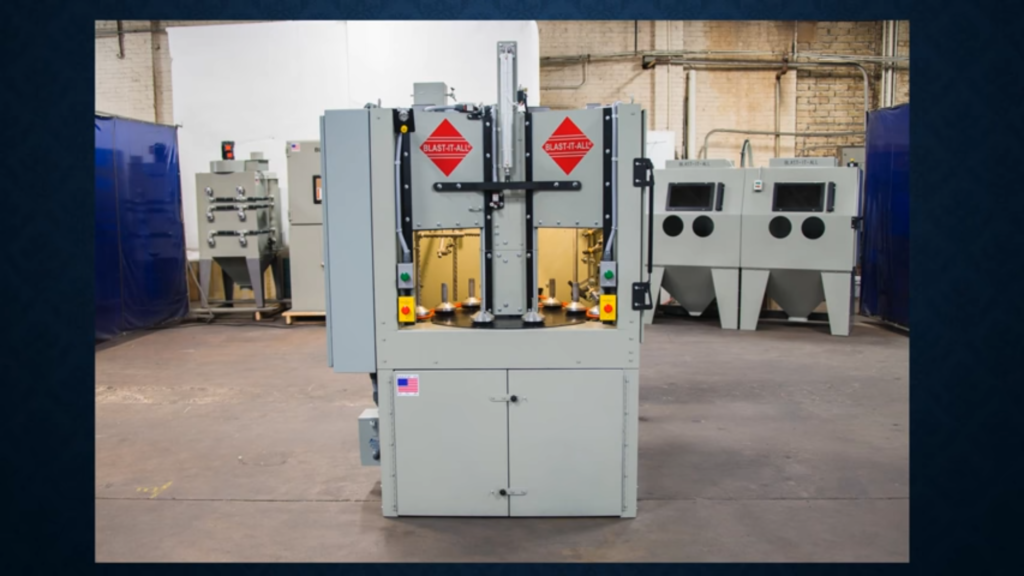 Cabinet view from front. Dual side-by-side blast rooms.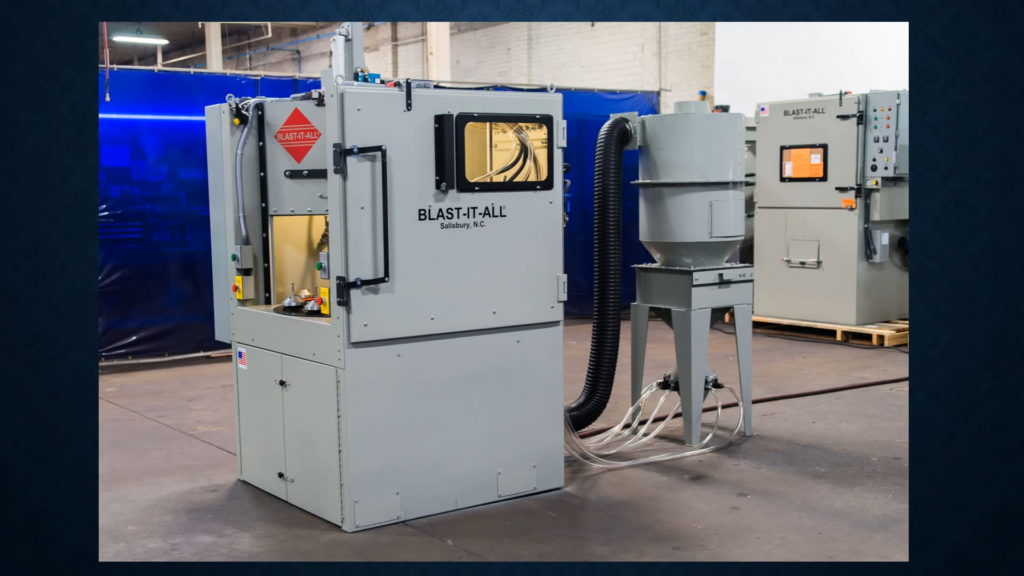 Notice the viewing window on the right side.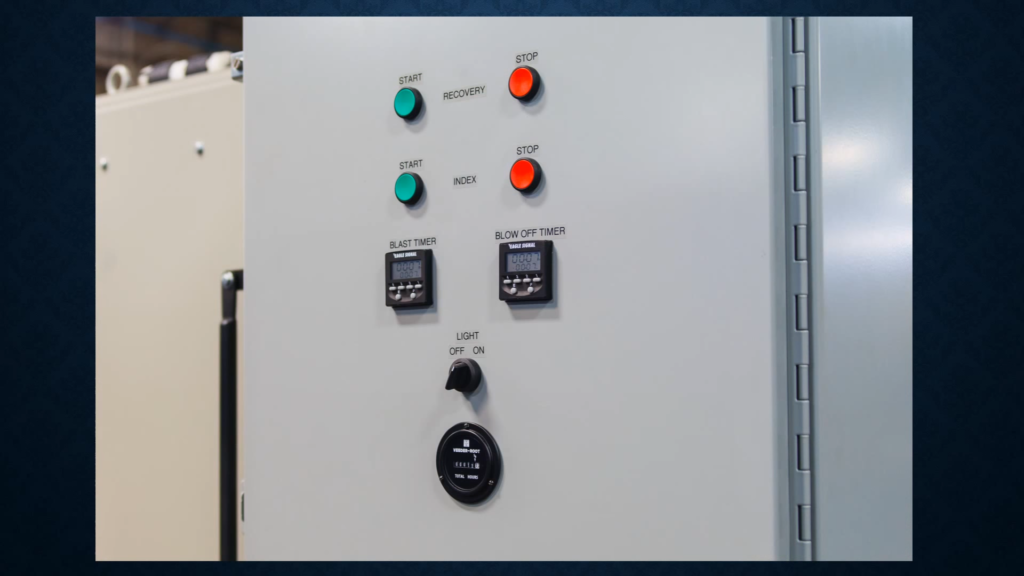 Operator's control panel. Solid state logic boards.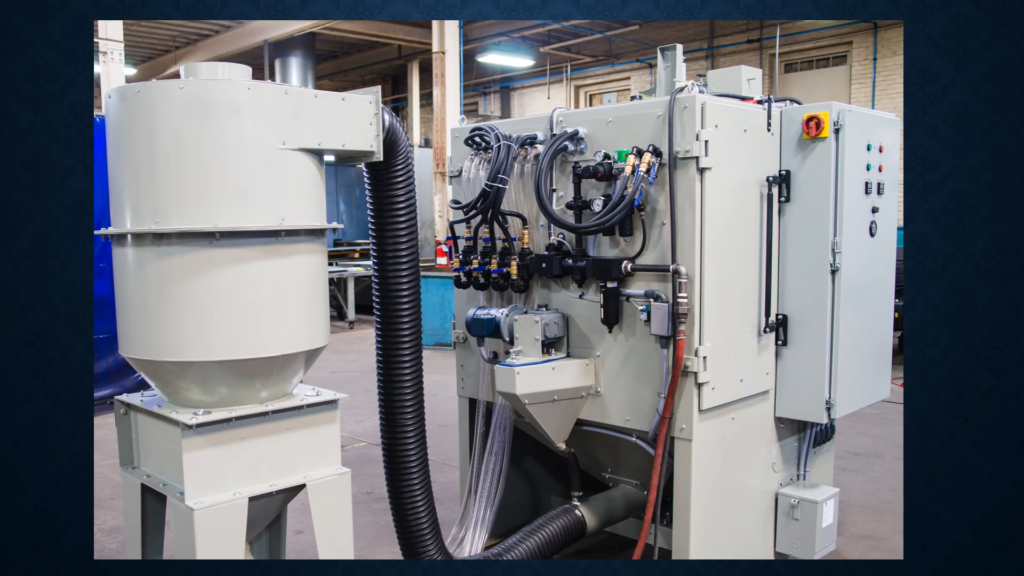 Reclaim hose and rear panel.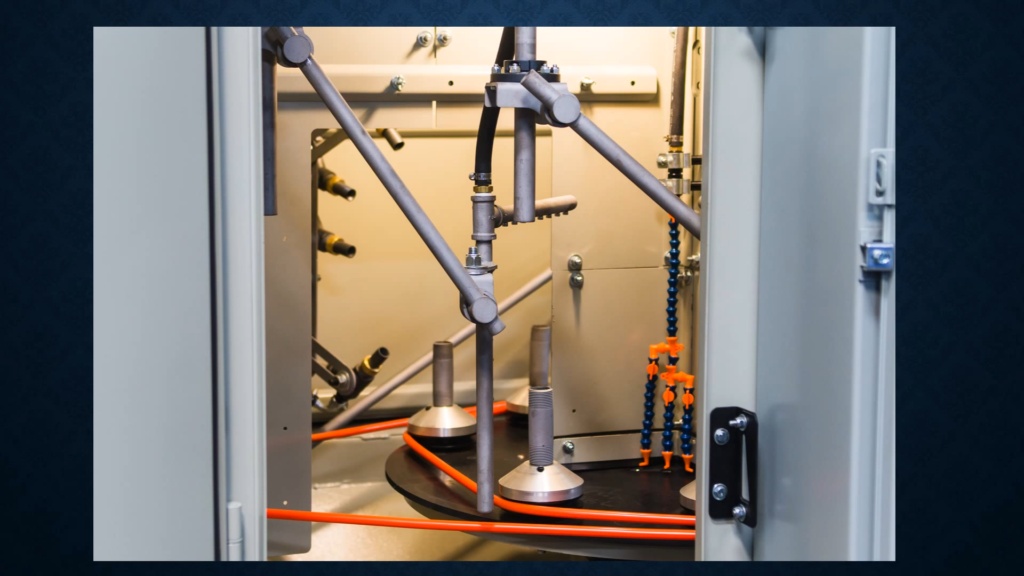 Interior equipment. Easy replacement and maintenance.