Combustible dusts are fine particles that present an explosion hazard when suspended in air in certain conditions.  A dust explosion can be catastrophic and cause employee deaths, injuries, and destruction of entire buildings. In many combustible dust incidents, employers and employees were unaware that a hazard even existed. It is important to determine if your company has this hazard, and if you do, you must take action now to prevent tragic consequences.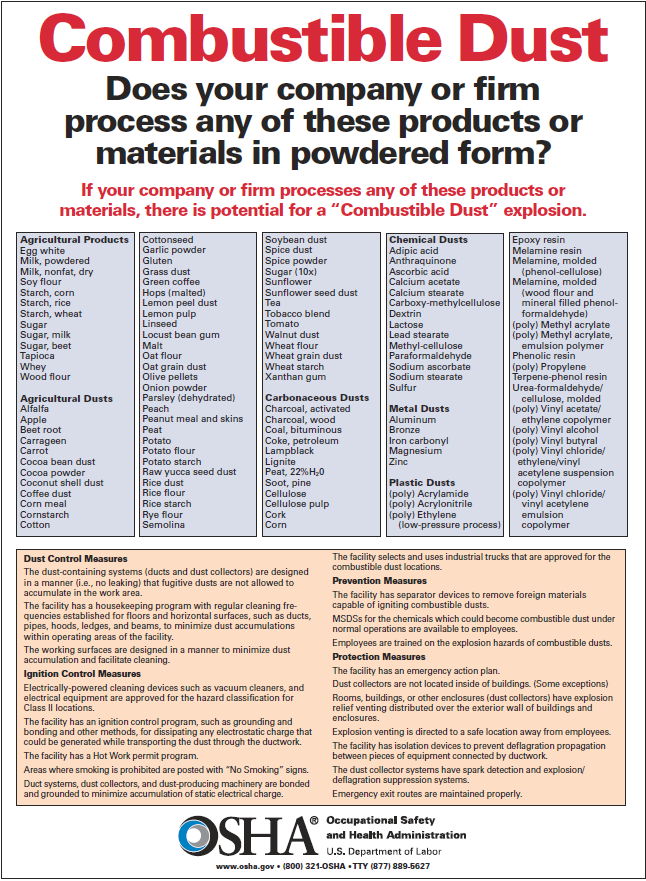 Does your company or firm process any of these products or materials in powdered form?
For further information please feel free to Contact Us!