Blast It All ITT-30
30 Indexing Turn Table. New Equipment
Standard equipment with custom designs… energy efficient impact blasting…in-line capability. Designed for applications such as cleaning castings, forgings, structural steel, and heat treated parts, BLAST-IT-ALL systems give the finish needed and may be programmed to be tied in with existing controls or designed as part of any automated system with its own control unit.
Blast It All ITT-30
This new model is a dual room abrasive machine. One side is a blast room, the other is a blow-off room. This is a high end piece of equipment designed for continuous operation.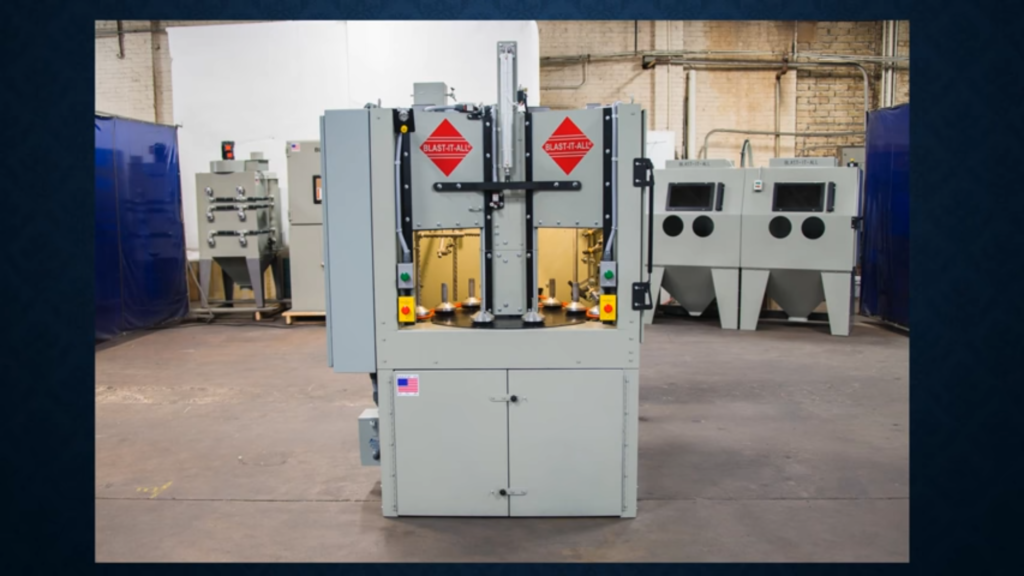 Cabinet view from front. Dual side-by-side blast rooms.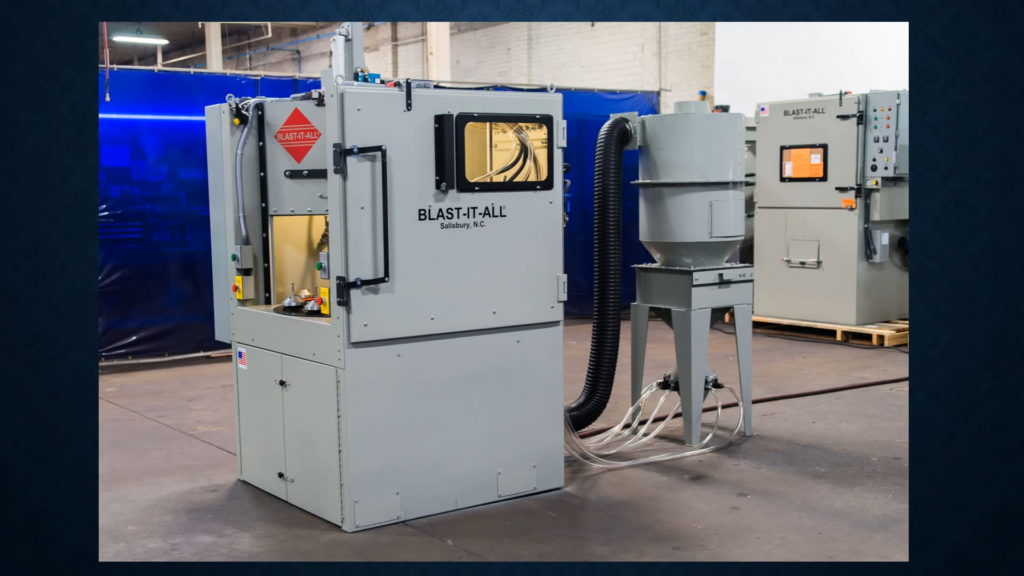 Notice the viewing window on the right side.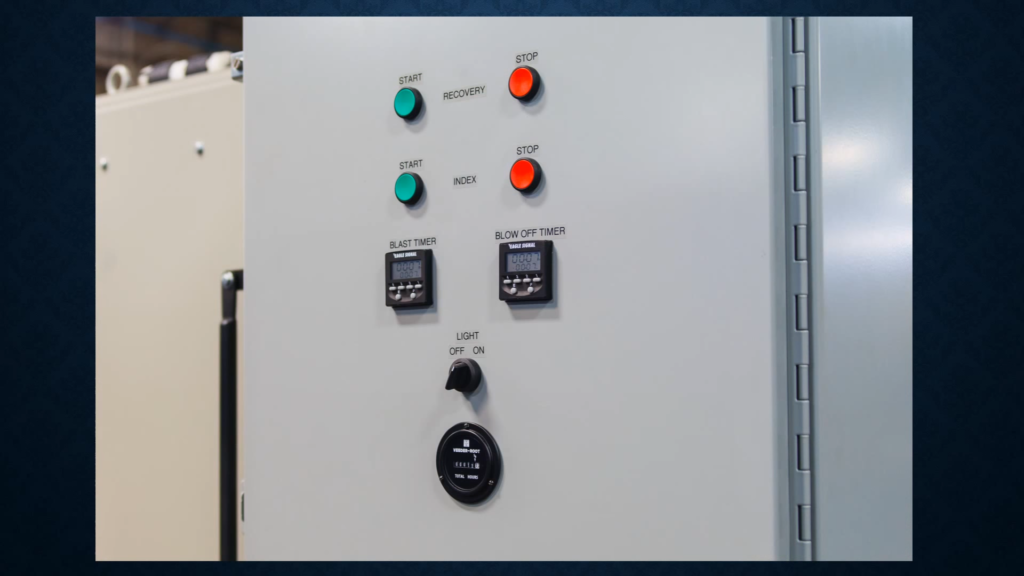 Operator's control panel. Solid state logic boards.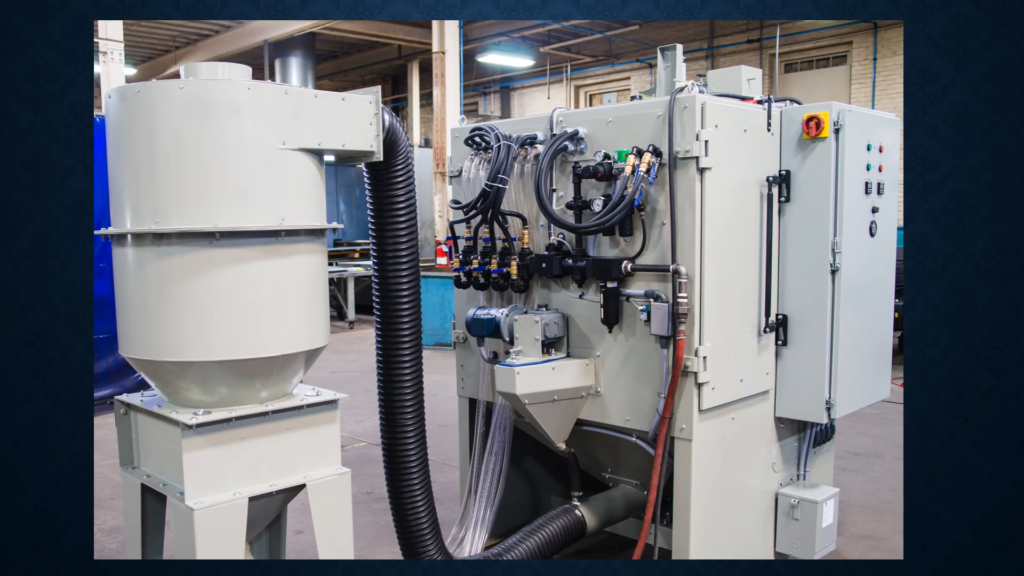 Reclaim hose and rear panel.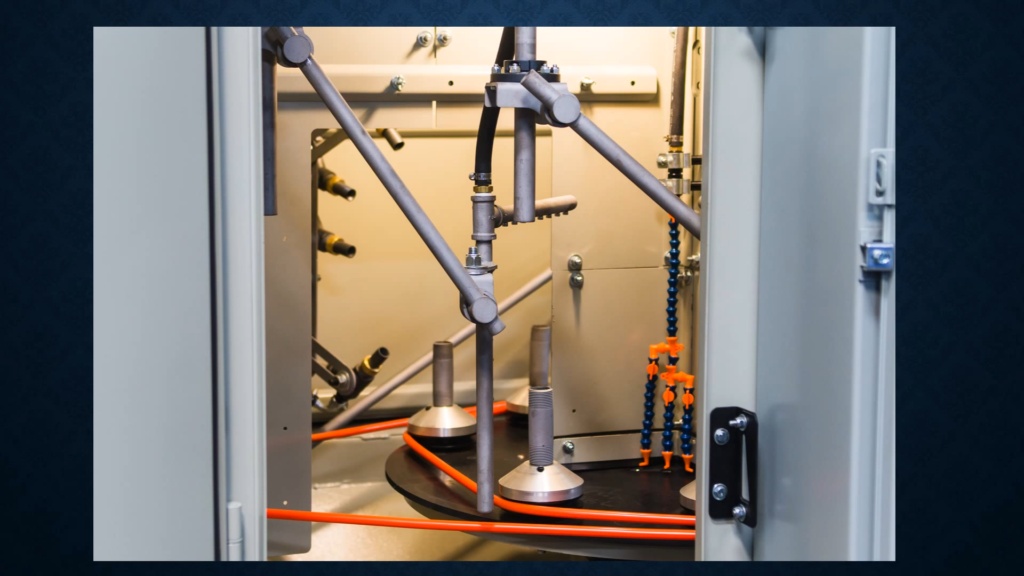 Interior equipment. Easy replacement and maintenance.